Lifestyle
Why You Should Prefer Solid Hardwood Flooring In Your Home?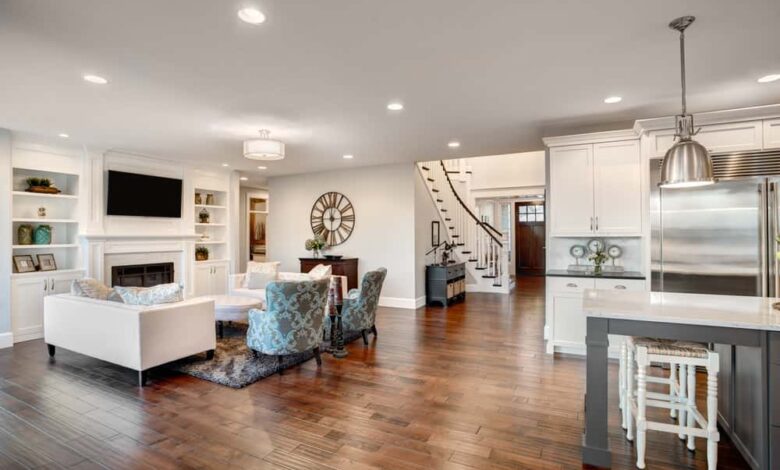 Many homeowners are gravitating toward having hardwood flooring in their homes for several reasons. The great thing about this flooring is that it brings a special visual appeal to the wooden texture of the flooring.
Also, quality hardwood floors are known for their high strength and durability. This is why, wood flooring stays in great condition for years, provided the maintenance is done the right way.
In this blog post, we will explore the top benefits of having wood flooring in your home.
Enhance the Appeal of Your Interior
Wood floors are amazing to not only add a touch of elegance to your home space, but this flooring also brings in great warmth. It is also thought by many homeowners that when they went for hardwood flooring, the space of their house looked bigger.
No matter where the wooden flooring is done, be it the dining room, the bedroom, or the whole house. The wooden floors bring a special splendor that's unfound in other types of flooring. Although a lot of varieties of marble, ceramic, and other materials are available for flooring, none has the look that wooden floors have.
One thing that really distinguishes the look and feel of wood floors is the traditional touch. Wood has long been used as a means of flooring. So, today, a floor made from hardwood is liked for its traditional elegance and splendor.
Convenient to Maintain
The great thing about flooring made of hardwood is very easy to clean. These floors can conveniently be swept, steam-cleaned or vacuum cleaned. In just one cleaning session, the dirt, and stains can be taken off. But, you need to make sure that the cleaning is done regularly. Also, if something was spilled on the flooring, the best thing is to have it cleaned the same day.
By doing so, you can ensure the wood flooring stays in pristine form for years to come. With easy maintenance, you also add value to your real estate, and buyers will be impressed.
Durability and Reliability
We all want flooring in our homes that's not only aesthetically appealing but should stay in good form for a long time. The easy maintenance of wood flooring also stems from the reason that this flooring is durable.
Accidental dents take a lot of weight to damage the wood flooring. Surely, a hardwood floor can also be scratched, but that would be hard to do. Such durability is the reason why the wooden floor option is still so viable even today.
Adds Value to Your House
Wooden flooring is evergreen for its elegance and traditional feel. Other types of flooring and their designs may seem to future property buyers as out of vogue. But, the great thing about wooden flooring is that it never loses its special appeal due to the classic perception around it.
This adds more real estate value to your home. So, you can rest assured that your home will be sold for a much better rate because there's wooden flooring.
For more valuable information visit this website